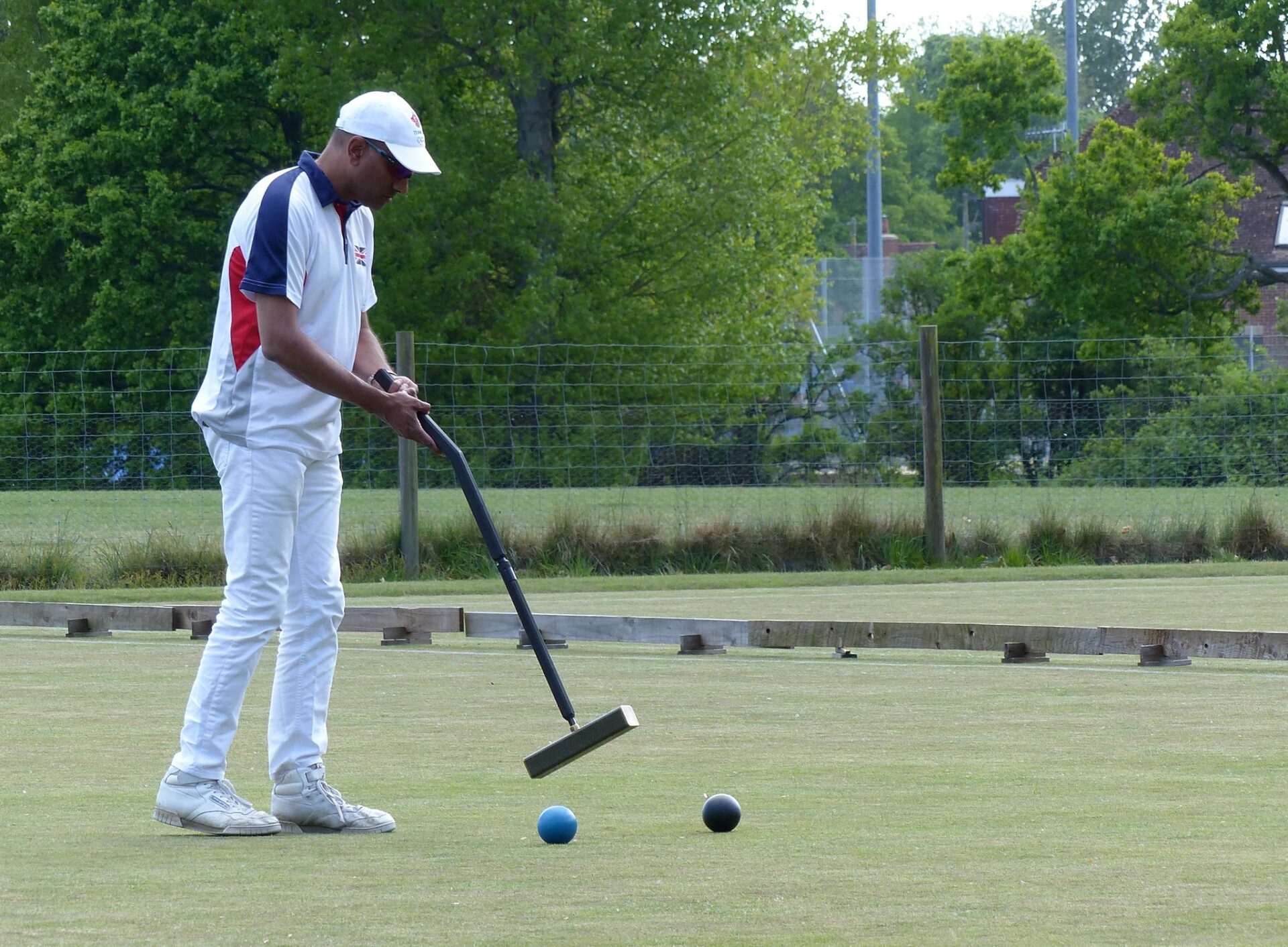 If you enjoy playing croquet in your garden or you'd like to play croquet but don't have a big enough garden, you might want to consider joining a croquet club. Simply type your postcode or where you live into the search box and you can find a list of clubs in your local area.
Croquet clubs in England welcome players of all levels, whether it's your first time playing the game or you're practising for your next tournament. Similarly, you'll find a mix of social and more serious games depending on what you're after.
How much does it cost to join a croquet club in England?
Croquet is fairly inexpensive when compared with other sports.  Club membership costs are usually in the region of £100 to £300 per year and Junior membership is significantly less.  Many clubs also offer a free introductory period.
The club will usually provide all the equipment you need to play, including mallets, hoops and balls. All you need to play are flat-soled shoes (e.g. trainers) to avoid damaging the lawns.
Once you have been playing for a while, you will probably want to buy your own mallet. A good quality mallet that's suitable for club play typically costs between £75 and £250.