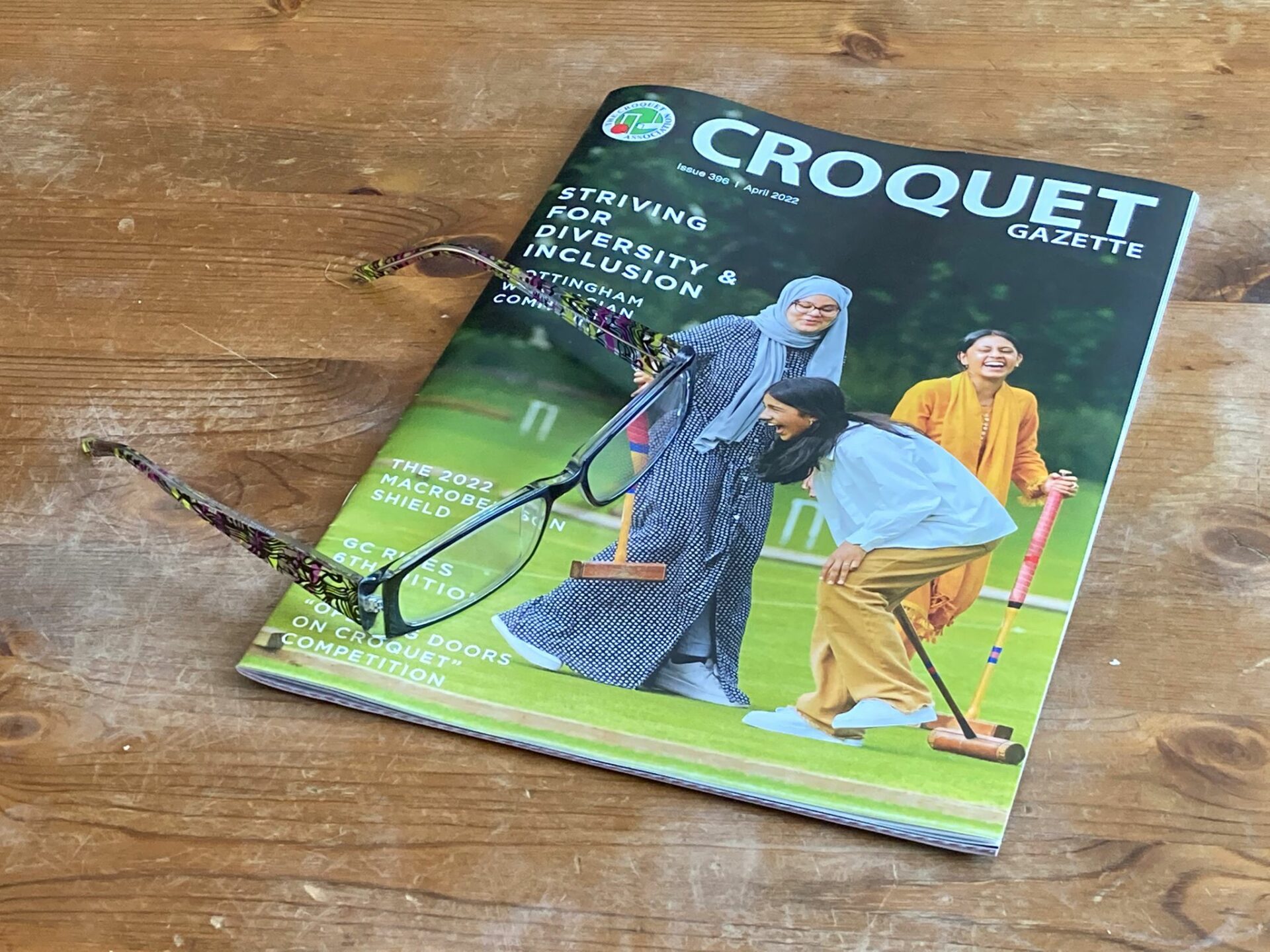 The Croquet Gazette is a magazine published six times a year to help members keep up to date with croquet activities in the UK and overseas.
Paper copies of the magazine are sent to member clubs and other members who choose to receive them. They are also distributed as an optional introductory offer to standard members until the end of their first year of membership.
Members can view all issues of the Croquet Gazette online. Non-members can view all issues apart from the current one.
If you think croquet would be a good match for your company or organisation and you'd like to advertise in the Croquet Gazette or our electronic newsletter, please view our Business page for more information.