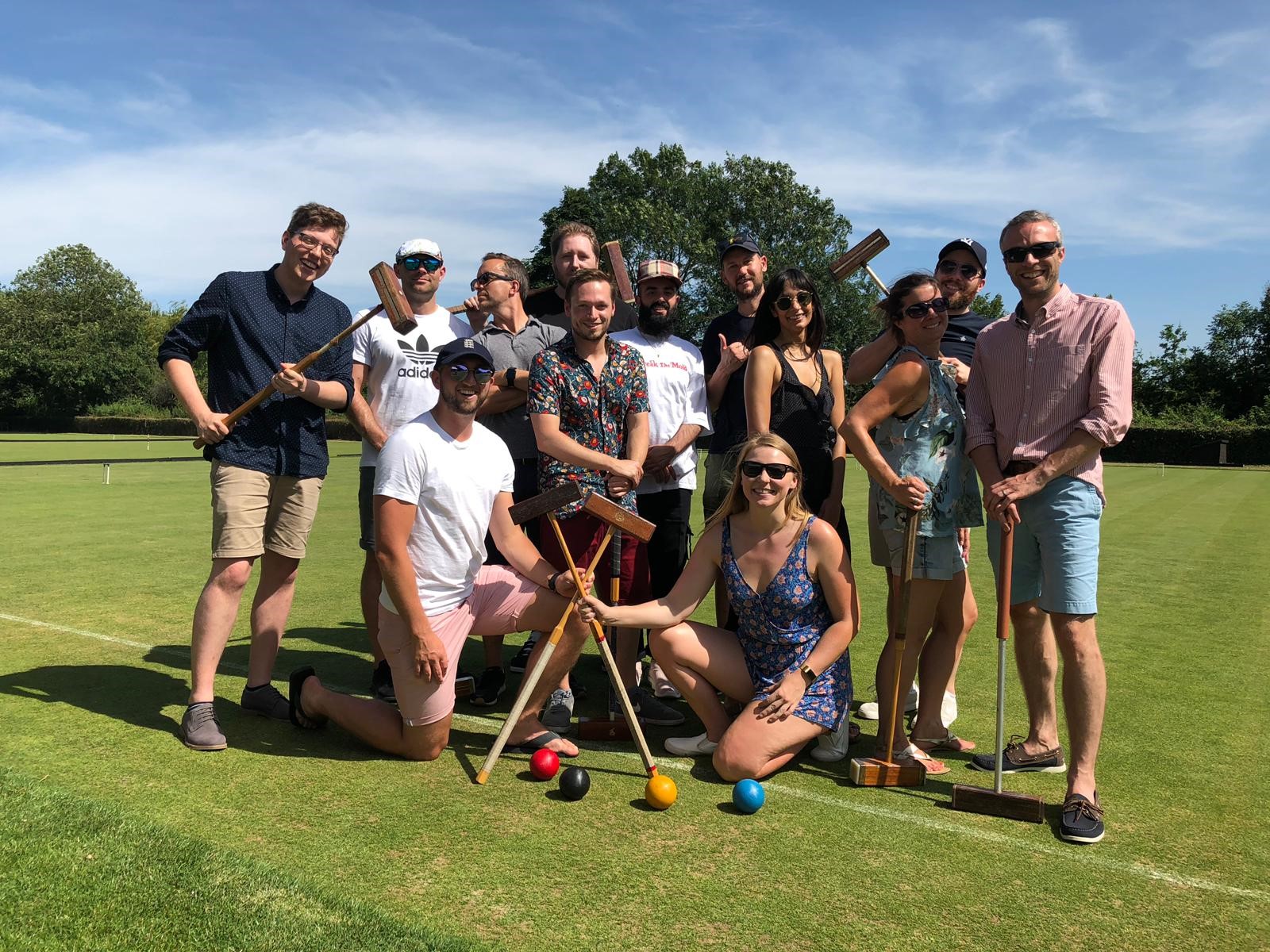 Croquet can be a great corporate team building and fun game, which can easily be set up as part of a conference, fun session, or mini tournament. Men and women play on equal terms, and no prior knowledge, sporting prowess or particular level of fitness is required. All you need is some grass space and flat-soled shoes, and we provide the rest.
If you are looking to have a conference with croquet then a hotel would be the best venue, as they are likely to have all of the facilities you require. If you are looking for a croquet event only, then a hotel is also good, but a local club may be more suitable. We can assist with a venue search if required.
Garden Croquet, Golf Croquet and Association Croquet are all suitable for corporate events, and I would be happy to discuss the best option for you in advance and how your coach would run the event on the day, answering any other questions you may have. The event outline you can expect, is to begin your event with a little coaching, get the games started, assist during play and coordinate the tournament.
For all corporate event queries, please contact Annabel McDiarmid by email or call 0798 555 8889.
I look forward to hearing from you.
Annabel J McDiarmid