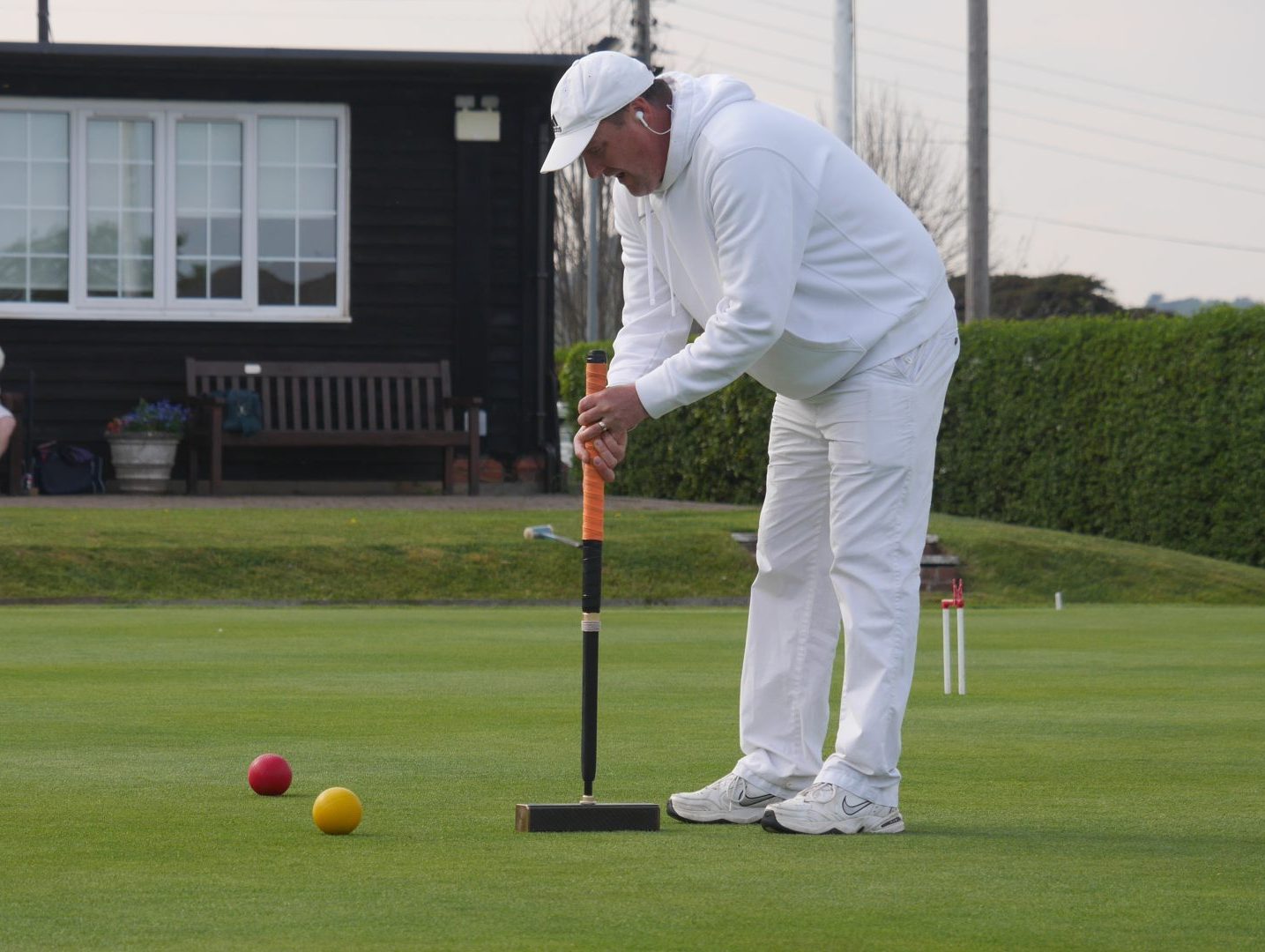 Stuart M Smith is a production Manager for a company who makes wooden playcentres for children and is a qualified tree surgeon. He started playing croquet at Northampton Croquet Club with his wife Louise in 2016 after getting hooked during a taster day at a local craft fair. He joined the tournament circuit in 2017 and won both of the B level tournaments he entered in his first year.
In 2018 he won his first A level tournament and was presented with the Spiers Trophy for 'Most Improved Player' later that year.
In 2019 he moved down to Sidmouth with Louise and daughter Erin for a different pace of life and promptly joined both Sidmouth and Budleigh Salterton Croquet Clubs.
2019 – 2020 Stuart took back to back A level series wins along with the GC selectors 2nd Eights (Kate Jones) in 2019. He also won the National Doubles title with his playing partner Steve Leonard and reached the British Open Semi-final.
2021 – 2022 saw Stuart step up a level, added to the Elite Squad, and selected to represent England in his first team event when chosen to Captain the winning 2021 GC Home Internationals team. He also gained a prestigious place in the England v Spain Test Match squad. After gaining selection for his first ever European Championship he then arguably gained his biggest success by being selected to play in the 2022 GC World Championships, winning the Shield (an impressive position of 9th overall from 64 players). Stuart finished 2022 strongly, becoming a finalist in the Selectors 1st Eights, and going on to win the English National Singles Championship – the Ascot Cup.