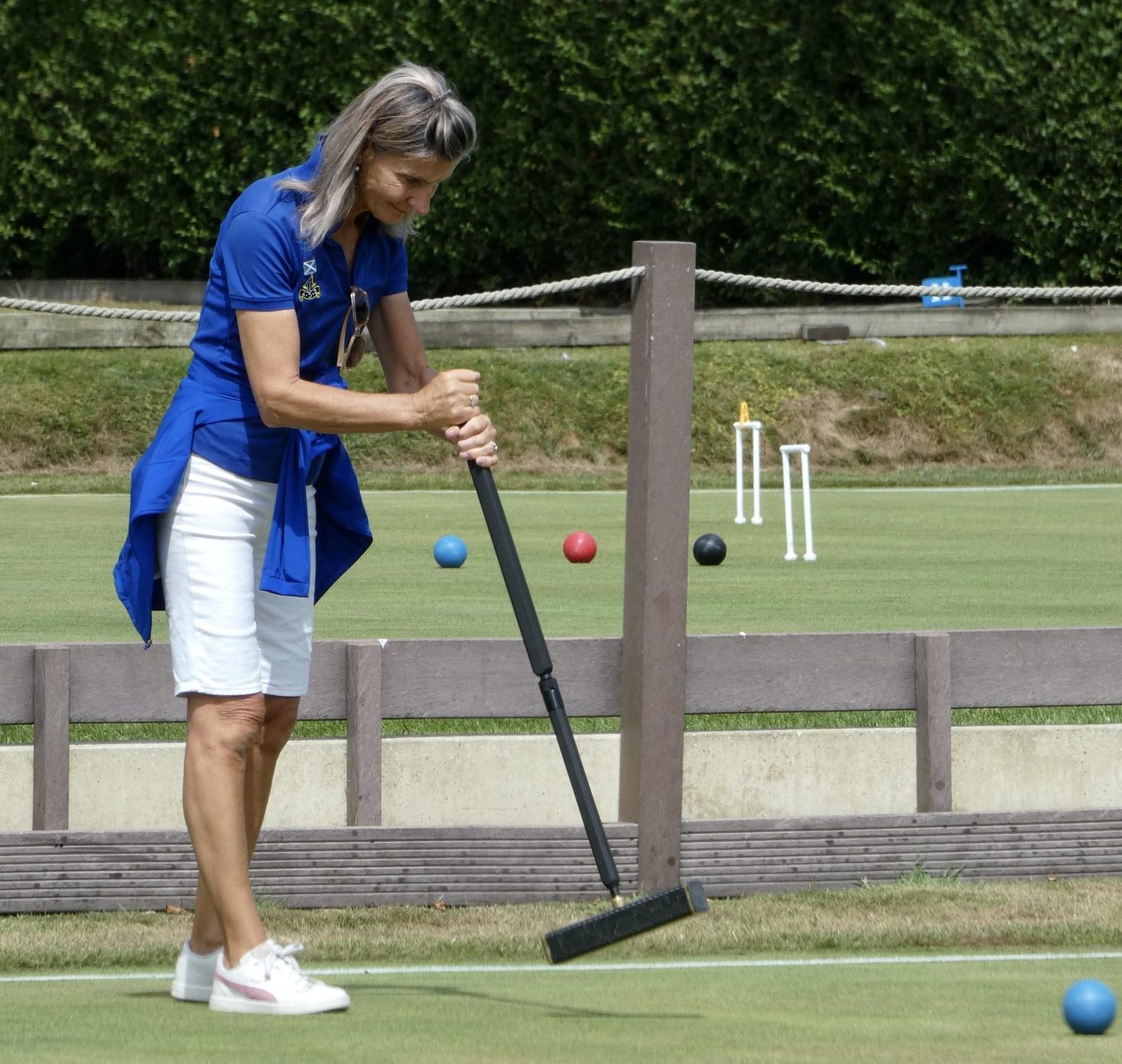 Lorna Dewar started playing competitive croquet five years ago in Edinburgh; she
now lives with her husband in Nottingham.
She has represented Scotland in various tournaments both nationally and internationally. Her notable performances include winning the SCA Scottish Masters in
2021 and the Scottish GC Open Championship in 2018.
Lorna was awarded the Steel Memorial Bowl for Most Improved AC Female player in 2022.