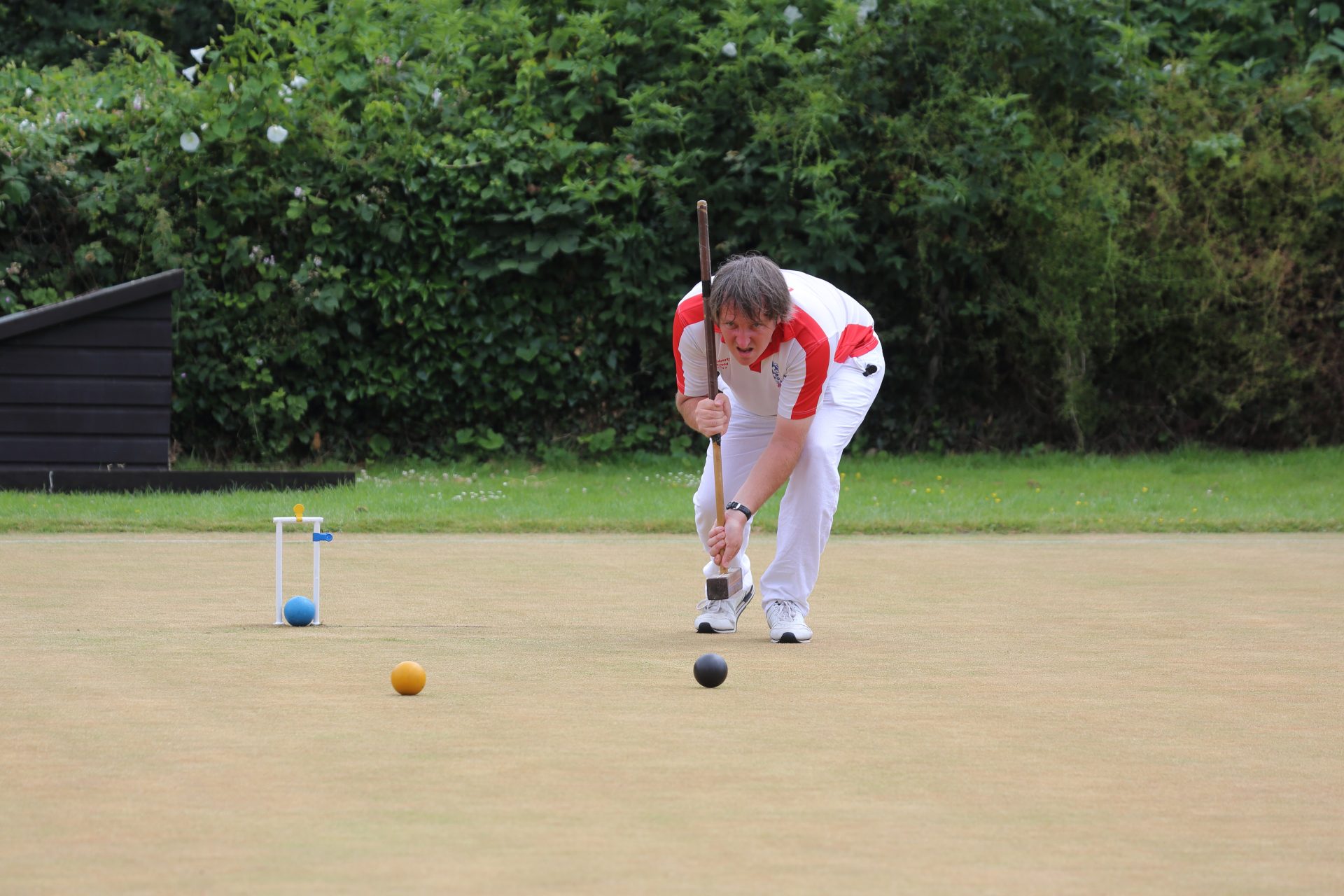 James Death is one of the most talented players in the world. His fluent style makes him a "must-see" for spectators. James has previously won the prestigious Presidents Cup, twice been the UK Men's Champion, three times been Open Doubles champion, and been a semi-finalist in the 2005 World Championships. In 2019 he won the AC Open Championship.
James enjoys working for the Croquet Association in the head office based at Cheltenam Croquet Club. James enjoys eating, drinking and computer games.
James was selected to play for England in the 2022 MacRobertson Shield, his third appearance.