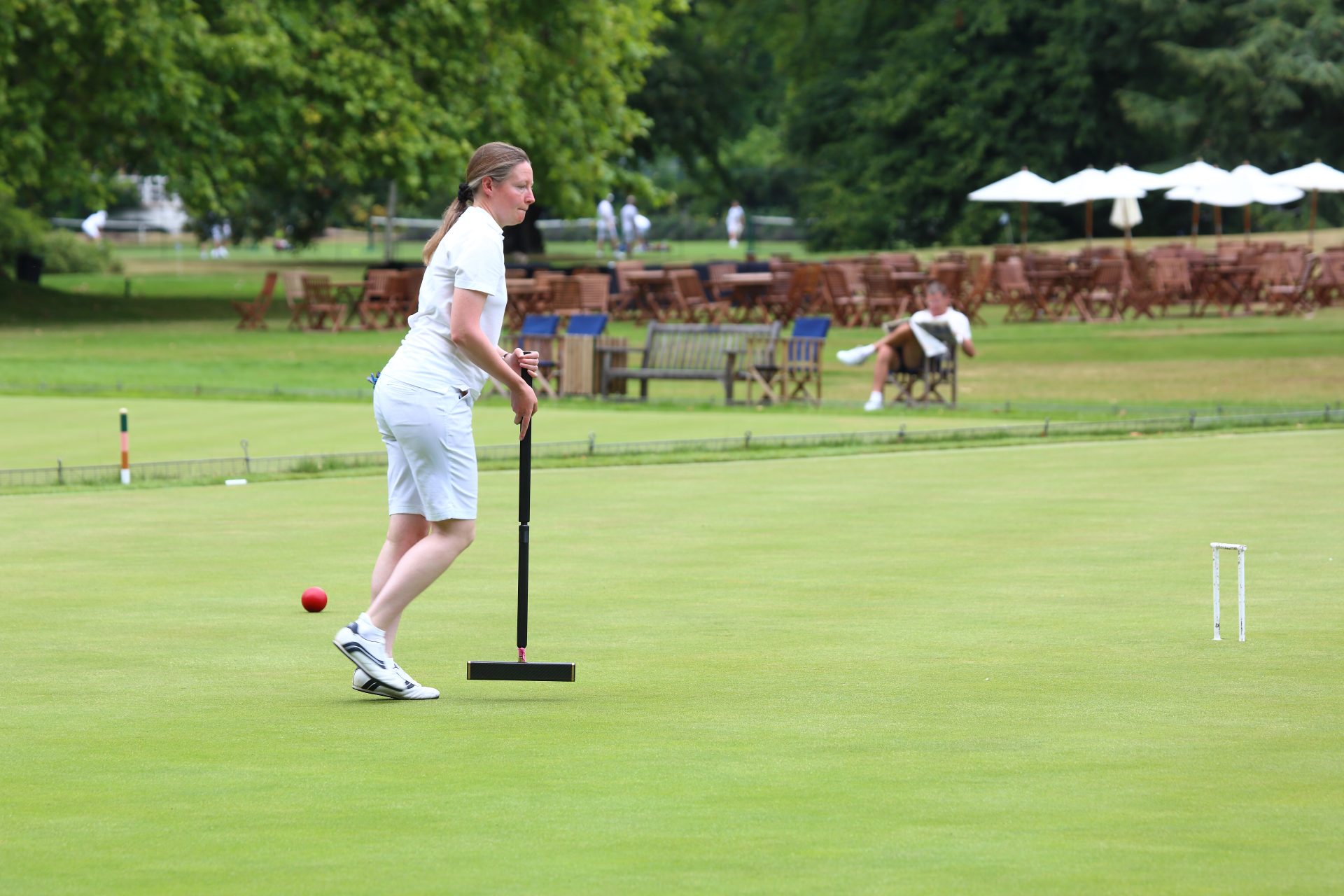 Gabrielle Higgins (AC & GC)
Gabrielle discovered croquet the old fashioned way, on a vicarage lawn. She eventually progressed to club croquet and then competitive croquet, winning the Mixed Doubles Championship with Keith Aiton in 2009, 2010, 2013, and 2014 the Women's Championship in 2010, 2013, and 2014, the Easterns and Southerns Plates in 2011, the Open Doubles Plate with Christian Carter in 2012 and Nigel Polhill in 2014, and the Spencer Ell trophy in 2013. 2012 saw her first foray into international croquet, playing at the World Championship in Adelaide and in London the following year.
She is currently the highest ranked woman in the UK and second highest in the world. Her main club is Southwick, and she is also a member of Bygrave and Hampstead Heath, which she co-founded in 2008. She is the only person to have been awarded the Steel Bowl for the most improved female player twice, in 2009 and 2010.