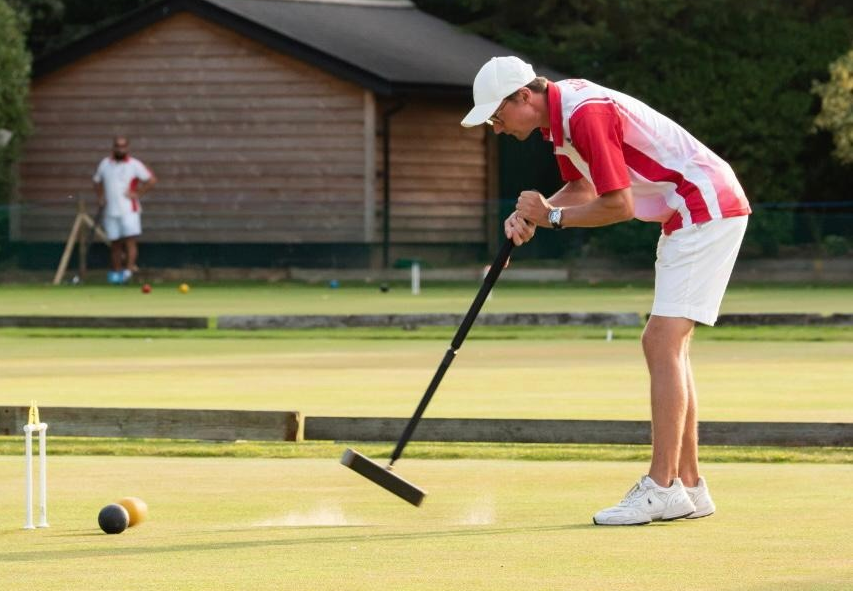 Aston started playing Association Croquet in 2016 during his first year at Winchester College. He began to play Golf Croquet in the summer of 2020 at Hamptworth Croquet Club and made his first appearances on the tournament circuit in both AC & GC that August. The following year, Aston won the 2021 British Golf Croquet Open on his debut at the event and at the age of 18.
In 2022, Aston became the European GC Champion. He also won the GC First Eight, the AC Second Eight and the Plate at the GC World Championships. In 2023 he travelled to New Zealand and became the first ever Englishman to win the U21 Golf Croquet World Championship.
His other victories include the AC Student's Championship (2021, 2022) and the National Junior GC Championship (2020). He won the Spiers Trophy for the most improved male GC player in 2021 and the Apps Memorial Bowl for the most improved male AC player in 2022.
Aston represented England at both the AC and GC Home Internationals in 2022, winning both events. He played in the 2022 England vs Spain GC Test Match and has been selected for the event again in 2023. He will also be playing in the 2023 AC World Championship.
He is currently studying Medical Sciences at the University of Exeter and also enjoys playing squash, golf, snooker and chess.