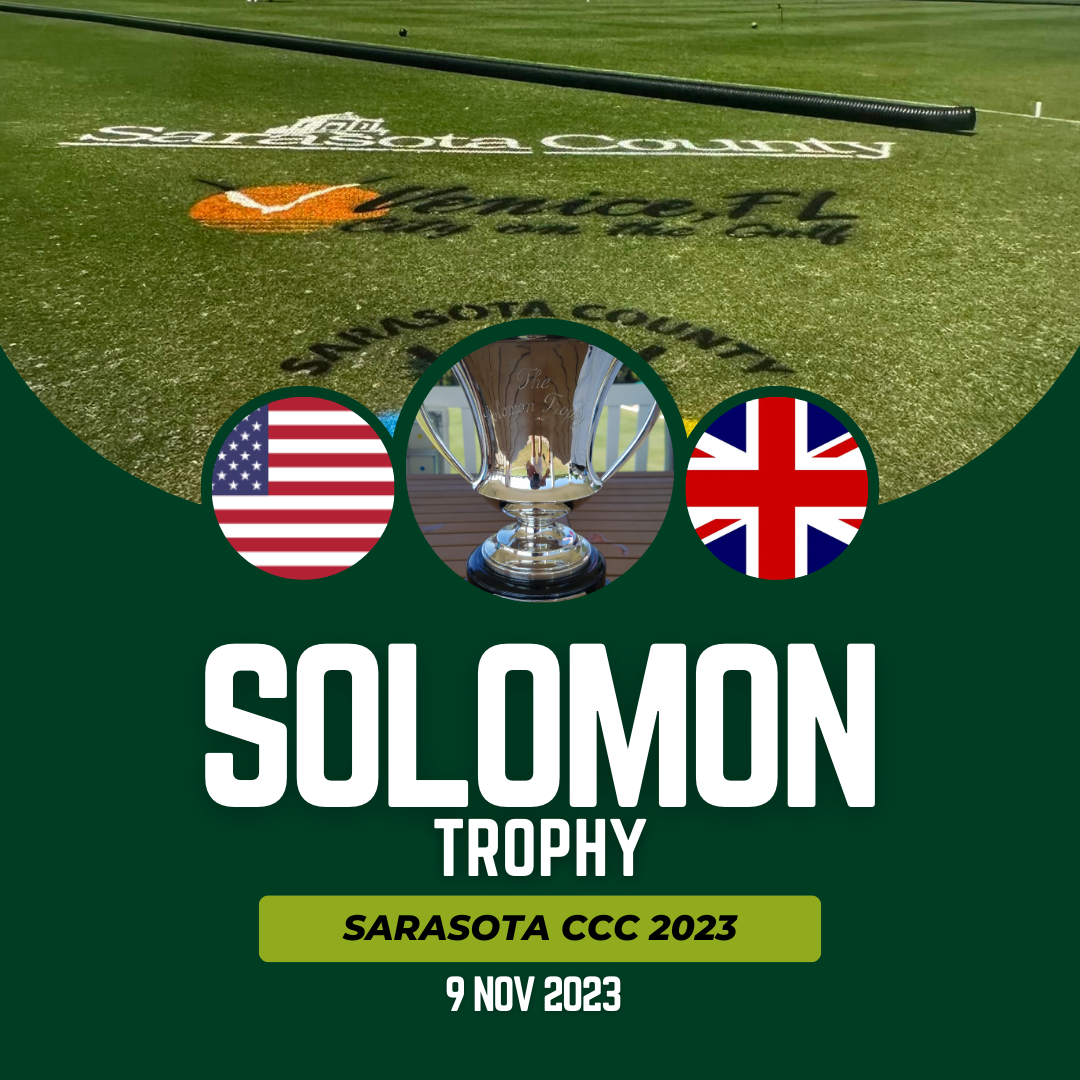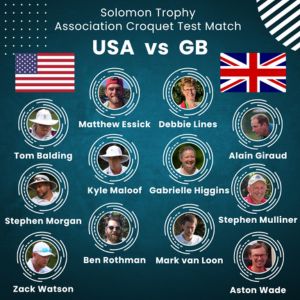 Great Britain vs USA, 9 Nov 2023, at Sarasota County Croquet Club
GB Team Captain, Debbie Lines, has told us about the event so far and has praised the Sarasota County Croquet Club for their excellent lawn preparation, "The lawns were laid just 8 weeks ago and already perfect and lovely to play on, an outstanding testament to the grounds team at the Sarasota club".
Later today the USA vs Great Britain test match, The Solomon Trophy, will commence.
The Great Britain team have been welcomed to the Sarasota County Croquet Club with open arms and have enjoyed the Presidents Matches, played to American Six Wicket Rules, which concluded yesterday with a 4-0 win to team USA.  This will have been an excellent warm up for both National Teams and all players will be excited to start the main event.
The Solomon Trophy first took place in Nottingham Croquet Club in 1985.  In the 25 previous holdings of the event the USA has only won twice, however the tournament has often been a closely fought match.  The 2023 USA team is reported to be the youngest team to be fielded and led by current Golf Croquet World Champion, Matthew Essick, they will certainly be tough challenge for team GB.
The Sarasota Club are proud to announce they will be hoping to host the U21 Golf Croquet World Championship in early 2025.  Encouraged by their young national team, USA will no doubt have a strong contingency of young players competing.  Although the club is home to over 200 members, they still continue to be open to the public and provide free coaching.  Initiatives such as these continue to encourage the growth of croquet both locally and internationally.