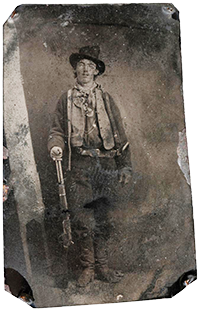 Did Billy the Kid really play Croquet?
Think of Billy the Kid and you probably picture a bloodthirsty, cold-blooded, murderous American Old West gunfighter. Wikipedia lists his occupations as 'horse rustler, cowboy, gambler and outlaw'. Born in 1859, his first known encounter with the law was at the age of 16 when he was arrested for stealing food, clothing and firearms. He escaped from jail two days later. The Law did not catch up with him for another five years during which time he terrorised much of New Mexico and Arizona as a feared outlaw committing numerous crimes including at least eight murders.
In a California memorabilia shop in 2010, collector Randy Guijarro bought a 4-by-5-inch tintype (middle image) for just $2. After enlarging the image, he saw what looked to be a familiar figure – Billy the Kid – playing Croquet with his gang known as The Regulators.
Guijarro also thought he recognized the Kid's best friends Tom O'Folliard and Charlie Bowdre in the photo.
As the gravity of the discovery began to set in, Guijarro initiated a chain of events that would lead him on a painstaking journey to verify the photograph's authenticity.
In 1880, William H. Bonne – better known by his nickname Billy the Kid – posed for a travelling photographer in Fort Sumner, New Mexico (top).
Roughly a year later, lawman Pat Garrett shot and killed the infamous outlaw, and later identified him in the middle picture before publishing it in his book, a first-hand account titled The Authentic Life of Billy, the Kid.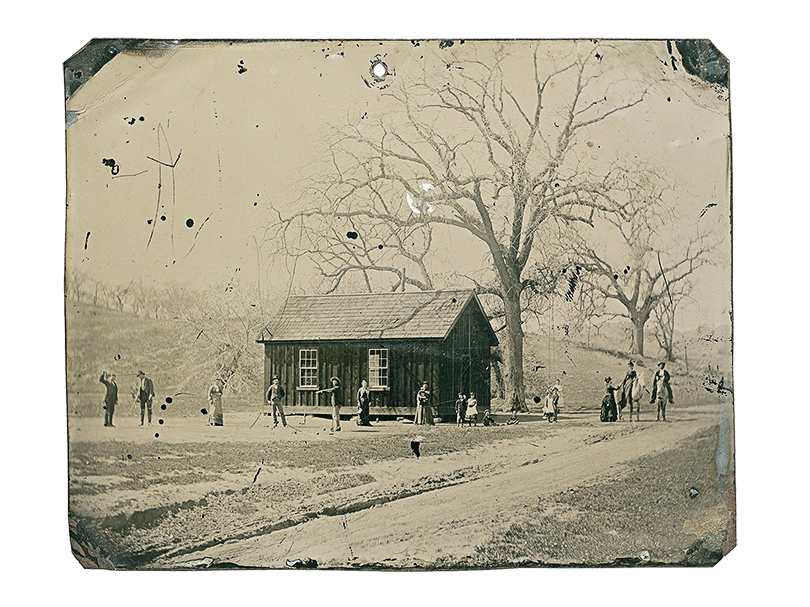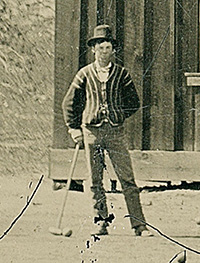 The tintype remained in the possession of a single family for over 100 years. Although other pictures of him may exist, this has been the only recognized photograph of Billy the Kid with full provenance and authenticity for 130 years. In 2011 the tintype sold for $2.3 million to billionaire William Koch, making it one of the highest priced photos in history.
In the enlargement the figure that Guijarro believes to be Billy the Kid, is seen leaning on a Croquet mallet.
While Croquet wasn't known as a popular sport in the American Wild West, it was hugely popular in England during the 1860s. It is possible that Billy the Kid and his friends were introduced to the game by Billy's boss and mentor, Englishman John Tunstall.
By late 1877, 17-year-old Billy the Kid had killed a man in Arizona, and worked on various ranches in New Mexico rustling cattle and horses. Tunstall, a burgeoning cattle rancher, needed more muscle to challenge the cattle monopoly that Irishmen Lawrence Murphy and Frank Dolan controlled in Lincoln County. It was while working for Tunstall that Billy befriended the gang that would later become known as The Regulators.
All of the above is taken from the National Geographic Channel website.