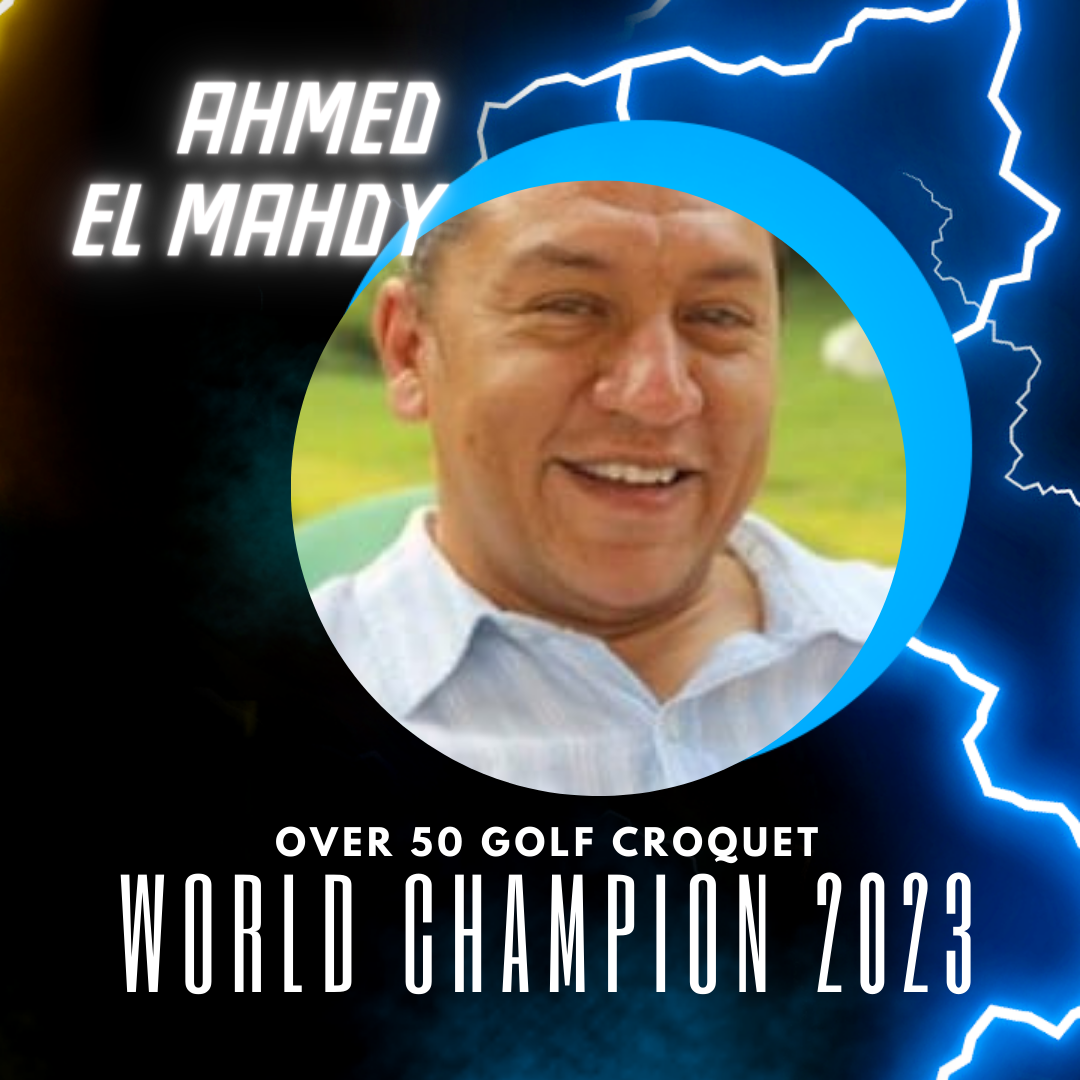 Ahmed El Mahdy (EGY) wins the Over 50 Golf Croquet World Championship 2023
The Over 50 Golf Croquet World Championship was played in Australia, fielding 48 players from 12 different counties.  Ahmed El Mahdy (EGY) defeated Jenny Clarke (NZ) in the best of five final, winning the match 3-1.
Ahmed Al Mahdy has played in Egypt for over 30 years from the Shooting Club in Cairo.  He is a past World Champion, winning the 11th Golf Croquet World Championship in 2015, which was played in New Zealand.
The Egyptian players train, travel and play as a team, often attending events with supporters as they travel around the world to compete.  Mohamed Raslan is the current President of the Egyptian Croquet Federation and was supporting all four of the Egyptian competitors throughout the event.  This is what he had to say:
"On behalf of the Egyptian Croquet Federation we are so proud of Ahmed for winning this World Championship.  Jenny Clarke was a powerful competitor and it was a privilege to be able to watch the event which was Live-streamed.
The Egyptian croquet federation (ECF) is working hard to encourage the growth of the Golf Croquet game in Egypt by improving the system of tournaments.  We have decreased the starting age limit of the young players to 12 from 14 years and the number of clubs playing the game reached 19 in 3 governorates.  The ECF continues to maintain the leadership of the Golf Croquet game internationally, where Egypt is ranked first in the international teams ranking and have 6 players in the top 10 World ranked players."
Mohamed Raslan, ECF President & Member of the Management Committee of the World Croquet Federation
There are now 2,443 ranked Golf Croquet players in the World, compared with just 838 ten years ago in 2013.  The popularity of the sport continues to rise and now reports competitive players from over 30 countries worldwide.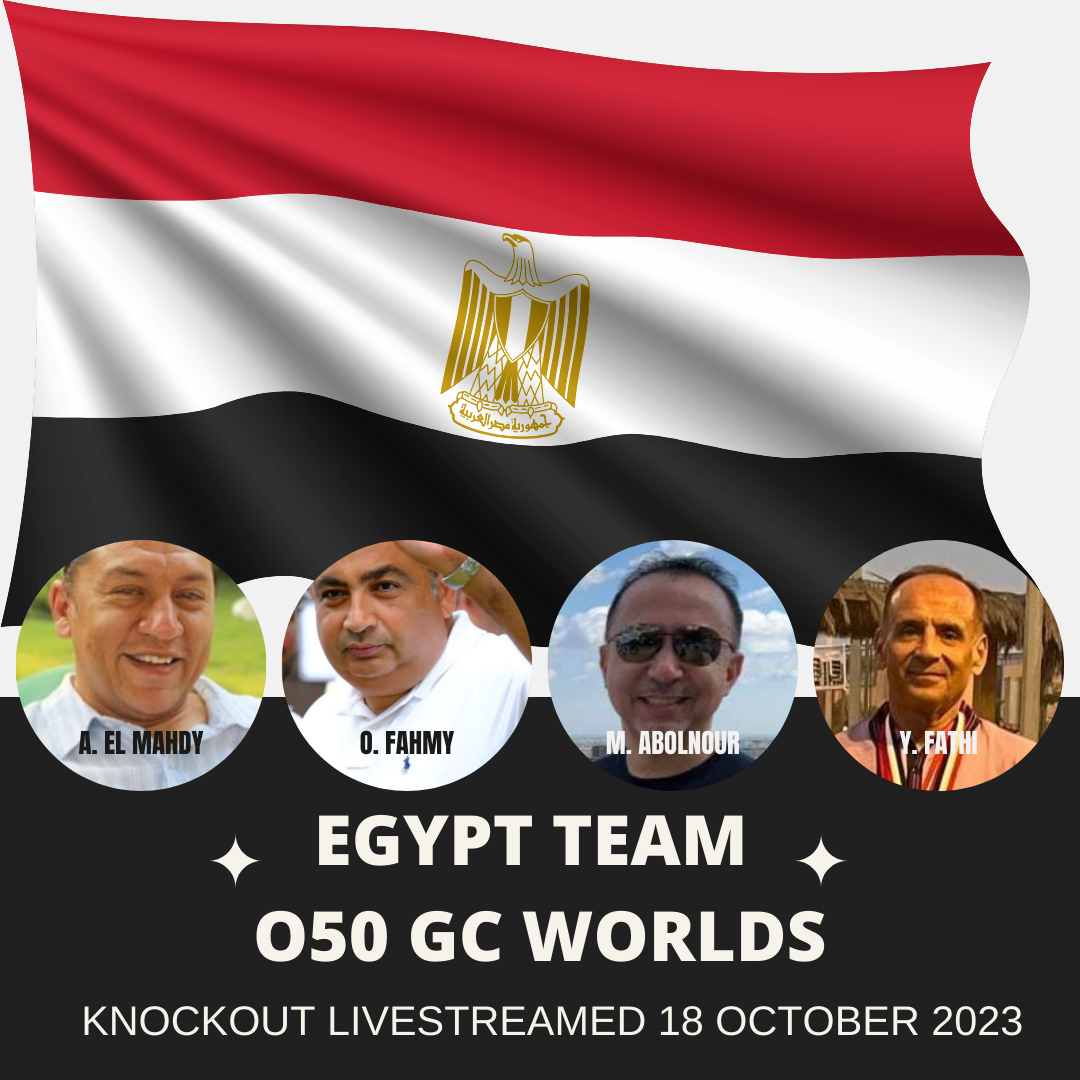 Croquet is a sport which can be played throughout the majority of a players lifetime, often without the need for retirement from competition like so many other sports.  However, with the increasing numbers of players who are continuing to be competitive at an older age, the need to increase the age limit of the seniors World Championship has arisen.  This year was the final year where a competitor must be over 50 to compete in the event, from 2027 the event will be for the over 60s.
This being said, a younger generation of players are now beginning to take charge of the sports greatest titles, with a 22 year old and 23 year old winning the GC World Championship and Women's GC World Championship respectively.